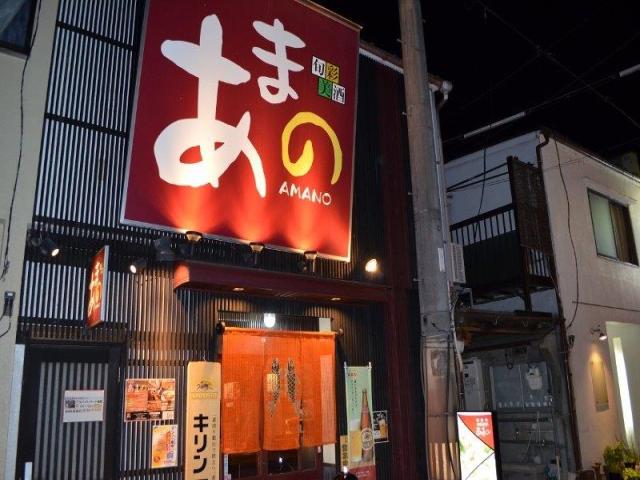 Make a reservation at Amano via this service!
Amano is a local Izakaya (restaurant/Japanese pub) about a 10-minute walk from Toyooka Station. Their menu uses local ingredients and makes for a great place to go drinking and eating with a group of friends. The owner and head chef has over 30 years of experience in the kitchen, 10 of which are from running his own Izakaya. Try out one of the local Japanese sake on menu and pair that with some fresh local sashimi. If you are looking for delicious food and to experience a local Izakaya, look no further than Amano. An English menu is available.

This is a reservation service meaning that we will handle everything needed during the reservation process only. Food, drinks, and transportation are not included in this reservation service fee.

Reservation Service Fee: 500 JPY per person.

*Important Note*
Please note that Amano normally charges a separate mandatory seating charge of 500 JPY per person. If reservations are made here, the seating charge is waived.
Plan

Izakaya Reservation
Sales period

2018/01/01

~

2018/12/31
Meeting spot

Amano (Izakaya Restaurant)

MAP
Retailer・Organizing company

TOYOOKA TOURISM INNOVATION
1) Meeting Place
At the izakaya (restaurant/Japanese pub) Amano.

2) Reservation Fees
500 JPY per person
(Pay this reservation fee when settling your food and drink bill)

3) Cancellation Fees
100% the day of the reservation

4) Important Note
Please note that Amano normally charges a separate mandatory seating charge of 500 JPY per customer. This includes a small dish of food that is served once you are seated. This seating charge will be waived if your reservations are made here and you will still receive the small dish of food. If reservations are not made here, you will be charged the 500 JPY per person seating charge, the same as regular customers would be.

5) Groups
If you are deciding to go to Amano as a larger group, reservations are highly recommended.